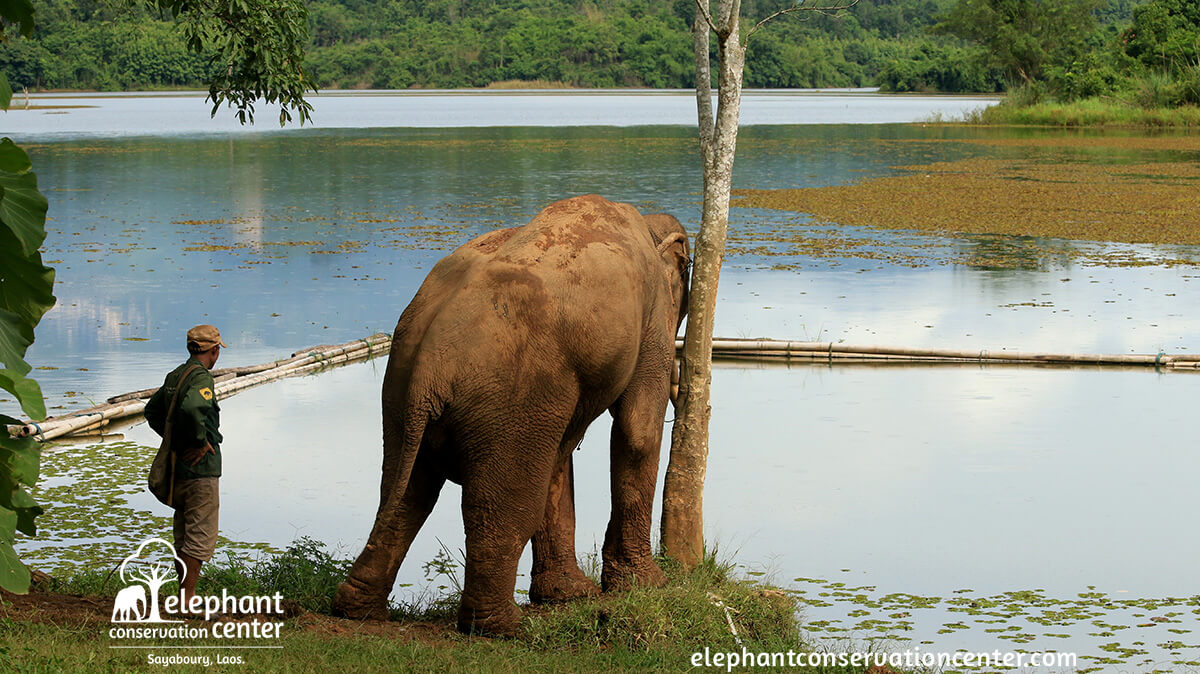 In February, we asked you to help us bring Bua Banh, an injured male, to the center. Because of all of your support, we were able to keep him and start a reproduction program with four of our females.
After a while, he started to develop an abscess on his good hind leg. An elephant abscess can be very firm, and sometimes they rupture on their own, but because of the location this wasn't the case. In this case we had to open it ourselves in order to drain it. The veterinarian has undertaken several interventions (hematology, histopathology, cleaning and draining of the abscess and medications).
He is still undergoing daily treatment at the hospital. His blood values have improved, and shows normal behavior again.
You can see the current daily treatment of Bua Banh and the explanations provided by the hospital team, by looking at this movie (made in June):
Youtube movie of Bua Banh's treatment